Tired of fumbling for your wallet every time you need to pay? It's time to make shopping easier and more secure with Apple Pay. This innovative contactless payment system allows you to checkout with just a tap or click using your iPhone, Apple Watch, iPad, or MacBook.
With Apple Pay, you can breeze through checkouts in stores, apps, and websites without ever reaching for a credit card. It's almost magical how quick and seamless it is! Plus, your card details are encrypted, so your payments stay safe.
Ready to become a checkout wizard? Here's a quick rundown of how Apple Pay turns payments into a cinch.
What Is Apple Pay and How Does It Work?
Apple Pay provides a wallet-free, stress-free payment experience. It works by storing your credit, debit, and prepaid cards digitally on your Apple devices. No need to dig through your purse or pocket for a card when it's time to pay!
Thanks to Near Field Communication (NFC) technology, all you have to do is hold your iPhone, Apple Watch, iPad, or MacBook near a contactless terminal. Your payment information is transmitted securely and near-instantly. Just like that, your purchase is approved with a simple tap or click.
While this blog focuses on Apple Pay, Google Pay and Samsung Pay offer similar tap-and-go convenience.
Benefits of Using Apple Pay
Apple Pay makes shopping a breeze with its speed, convenience, and security. Here's why you should add it to your wallet:
Super Convenient — Leave the wallet at home! Just grab your iPhone to pay. No more wallet shuffling at checkout.
Blazing Fast — Checking out takes seconds. Simply tap or click to pay instead of fumbling with cards and cash.
Fort Knox Security — Your card details stay private. Encryption and unique codes keep your info ultra-safe during each transaction.
Track Spending — The Wallet app stores your purchases so you can monitor spending habits.
Earn Rewards — You still get credit card points, miles, and cash-back perks while using Apple Pay.
Wide Acceptance — It's taken at most major retailers, apps, restaurants, and websites. The list keeps growing!
Security and Privacy of Apple Pay
Security is central to Apple Pay. It does not store actual credit or debit card numbers on your device or Apple servers. Instead, a unique encrypted Device Account Number is assigned to your device to authorize transactions.
Your payments must also be authorized with Face ID, Touch ID, or your passcode. Additionally, each transaction generates a one-time security code, so your details stay safe and private. Your personal and payment information is never shared with merchants.
Setting up Apple Pay on Your Device
Adding your cards to Apple Pay is super simple:
Open the Wallet app on your iPhone and tap the plus (+) icon.
Follow the prompts to add your credit/debit card by scanning it or manually entering the details.
Verify your identity using Face ID, Touch ID, or your passcode.
Accept the Terms and Conditions.
That's it! Your card is now ready to use with Apple Pay. The setup process is similar on iPad, Apple Watch, and Mac.
How To Use Apple Pay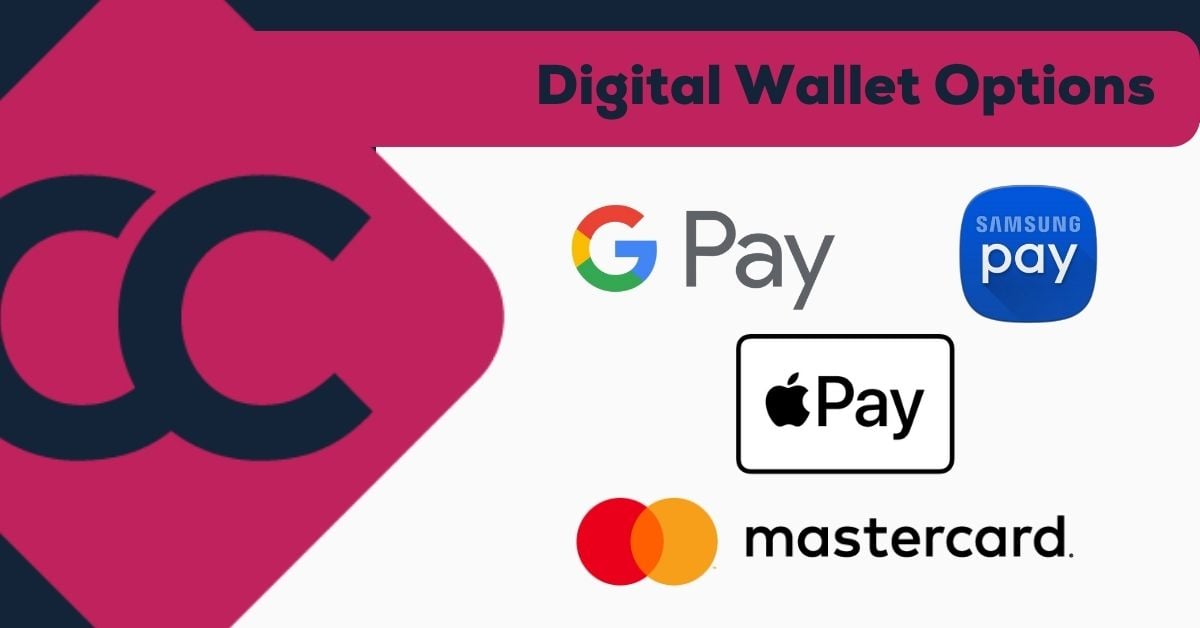 Using Apple Pay in stores couldn't be easier:
Wake your iPhone and hold it near the payment terminal.
Rest your finger on the Home button (Touch ID models) or side button (Face ID models).
A vibration and beep will confirm your payment went through.
You can also use Apple Pay within apps and websites. Just look for the Apple Pay button at checkout and authenticate with Face ID or Touch ID if prompted.
Join Mobile Payment Revolution With CCCU
The mobile payment revolution has arrived, transforming the way we shop. With digital wallets like Apple Pay, Google Pay, and Samsung Pay, tap-to-pay convenience is at your fingertips.
City & County Credit Union makes it easy to add your credit and debit cards to these services. Just a few quick setup steps and you'll be ready for contactless payments on the go.
Leave the bulky wallet behind. The future of payments is here with the speed, simplicity, and security of Apple Pay, Google Pay, and Samsung Pay. Join the mobile payment movement today!