We all get scam phone calls but how can we avoid them? Doing things like keeping your personal information secure & learning how to recognize the tell-tale signs of scammers can help you avoid fraud and identity theft.
How to Spot a Scam
Unknown Numbers & Caller ID Spoofs
Be aware that scammers may call you unexpectedly, impersonating your financial institution, government organization or well-known company. The phone number or caller ID may be spoofed to appear legitimate.
Should City & County need to communicate anything regarding your account, communication will come directly from City & County Credit Union, not "City & County EMP" or any other variation of our name.
Requesting Personal Information
An honest organization won't call or text to ask for personal information such as your SSN, account numbers, passwords or PINs. It's best to contact the organization directly to verify any requests.
Know that City & County Credit Union will never ask for your personal identification information such as SSN, passcodes & PINs via phone call, text or email.
Immediate & Urgent Requests
Scammers do not want to give you time to think. They aim to catch you off guard, pressure you into making a decision or use scare tactics in order to get you to take immediate action. Others may lie and say you've won money and ask you to verify account information to receive your prize.
Specific Payment Methods
A scammer might request that you pay them with cryptocurrency, such as Bitcoin, or send a wire request through a company like Western Union or MoneyGram. Be wary of unexpected requests involving these payment methods.
How to Avoid a Scam
Keep your Information Secure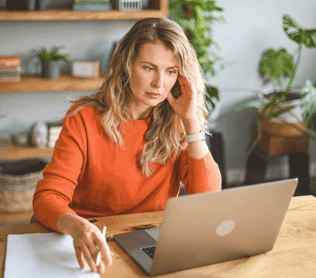 Do not give out your personal information such as SSN, passwords, PINs or account numbers to callers you don't know. If they say they already have your information and they just need you to verify, it's likely a scam.
Don't Feel Pressured
Scammers want you to act immediately - they might even say someone in your family needs help or that there is a problem with your account. Honest organizations will give you time to make a decision, complete a transaction and answer your questions. Scammers want you to commit right away!
Stop & Talk to Someone you Trust
Before doing anything else, if you suspect something is a scam - tell someone. Whether it's your neighbor, a family member, a friend or a representative at your financial institution, talking about it can help you determine whether or not it's a scam.
If you suspect you're a victim of fraud or identity theft, call us at (651) 225-2700.